Member Resources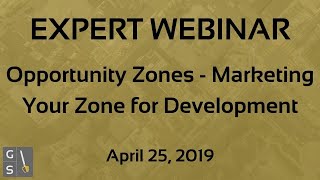 Posted: April 30, 2019
Category: Education
Still have questions about what direction to take your opportunity zone marketing? Have questions in regards to finding the right investment, or creating an opportunity zone fund? Do you have the questions in regarding to building your community prospectus and getting it in front of the right people?
Join Sam Howard, Project Specialist of Northeast Kentucky Development and Kirstie McPherson, Director of Marketing for Golden Shovel Agency in a webinar where they focused on a variety of opportunity zone topics to help answer any remaining questions you have about the process.
Posted: April 30, 2019
Category: Education
011 Montgomery County Action Council economic development workshop presented by Craig VanWey and Susan NeuPoth Cadoret of the Kansas Department of Commerce.