Atmos Energy
1509 W. Maple St. • Independence, KS 67301
United States
Our Vision is for Atmos Energy to be the Safest provider of natural gas services. We will be recognized for Exceptional Customer Service, for being a Great Employer
and for achieving Superior Financial Results.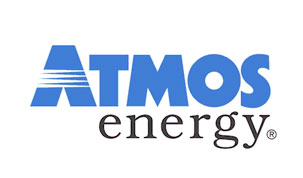 Atmos Energy Corporation, headquartered in Dallas, is the country's largest, fully-regulated, natural-gas-only distributor, serving over three million natural gas distribution customers in over 1,400 communities in eight states from the Blue Ridge Mountains in the East to the Rocky Mountains in the West. Atmos Energy also manages company-owned natural gas pipeline and storage assets, including one of the largest intrastate natural gas pipeline systems in Texas.