Standard Motor Products
1300 W. Oak St. • Independence, KS 67301
United States
Our vision is to be the leading independent supplier to the automotive aftermarket, providing the highest quality products.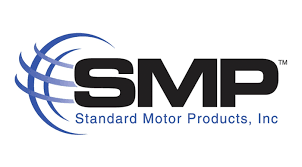 Our Independence facility is dedicated to manufacturing state-of-the-art engine management components through vertically integrated and lean manufacturing techniques.
With 357,000 SF of space, the Independence facility produces a wide variety of automotive electronics and electromechanical tools including sensors, controllers, switches, regulators and other ignition components. SMP's engine management division produces products to be distributed to the original equipment and original equipment service market channels as well as the traditional aftermarket, industrial, marine and heavy-duty markets. This expansive facility provides complete engineering and R&D support along with an exhaustive testing operation. The facility proudly is TS16949 as well as ISO14000 (environmental) certified. Our engineering group utilizes CAD/CAE/CASE tools to create and implement cutting edge designs.
Throughout our plant, a vigilant effort is made to recycle fluids, metals and any other reusable materials. We recycle all oil, paper, steel, precious metals and corrugated materials. Along with this, we have a wastewater treatment area for our plate and paint departments.