Position Available! Administrative Assistant with the Montgomery County Action Council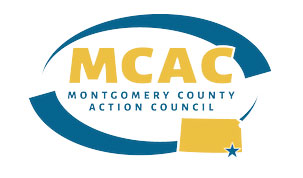 Title: Administrative Assistant
Supervised By: Executive Director, Montgomery County Action Council
Directly Supervises: None
Nature of Work:
The Administrative Assistant's primary function is to provide administrative support to the Executive Director of the Montgomery County Action Council. Incumbent must adhere to the MCAC Mission: To Create and Retain Jobs, Grow the Tax Base, Promote Economic Diversity, and Enhance the Quality of Life in Montgomery County, when carrying out the duties of this position. This professional must have strong organizational, interpersonal, financial, computer, writing, creativity, research skills, and the ability to maintain strict confidentiality. They will also represent MCAC at a variety of community functions and must always do so in a professional manner.
Primary Duties:
Perform routine clerical duties including filing, copying, typing, preparing agendas and meeting minutes. Order supplies and maintain all office equipment such as copy machines, and printers. Maintain calendars, schedule travel arrangements as needed, and schedule and organize meetings and events.
Enter data into Synchronist System, run reports to provide data out of Synchronist System.
Provide bookkeeping support through Quick Books, and coordinate with Accountants to reconcile and audit records. Track spending and submit budget reports following budgetary guidelines. Act as a liaison with vendors in ensures invoices are up to date. Assist in forecasting future budgetary needs.
Administers and completes annual reporting for Micro-Loan program as needed for CDBG, RDA, and routing Small Business Development Center inquiries to appropriate staff at MCAC.
Coordinate special projects such as press conferences, groundbreakings, ribbon cuttings, networking events, annual meetings, and golf tournament.
Maintains and updates MCAC website, Location One Database, constant contact, and social media.
Processes and tracks routine invoices, statements, and payroll in coordination with Accounting Firm.
Other duties as assigned.
Job Requirements:
High School diploma required; Associates or Bachelors Degree Preferred but may substitute experience for preferred education requirements.
Ability to maintain confidentiality
Work courteously and effectively with staff, board members, and public.
Ability to communicate and interact effectively, including oral and written skills.
Shows initiative and ability to adapt to changing assignments and multiple priorities while organizing work effectively and performing work independently.
Proficiency with data processing, database and other office software including: Quickbooks, Microsoft Office, Professional Adobe Software, Location One, and Synchonist.
Ability to work flexible hours when needed for meetings, training events, special functions, etc.
Interested? Please email your resume to Trisha Purdon (TPurdon@actioncouncil.com).