Fueled Up and Ready to Race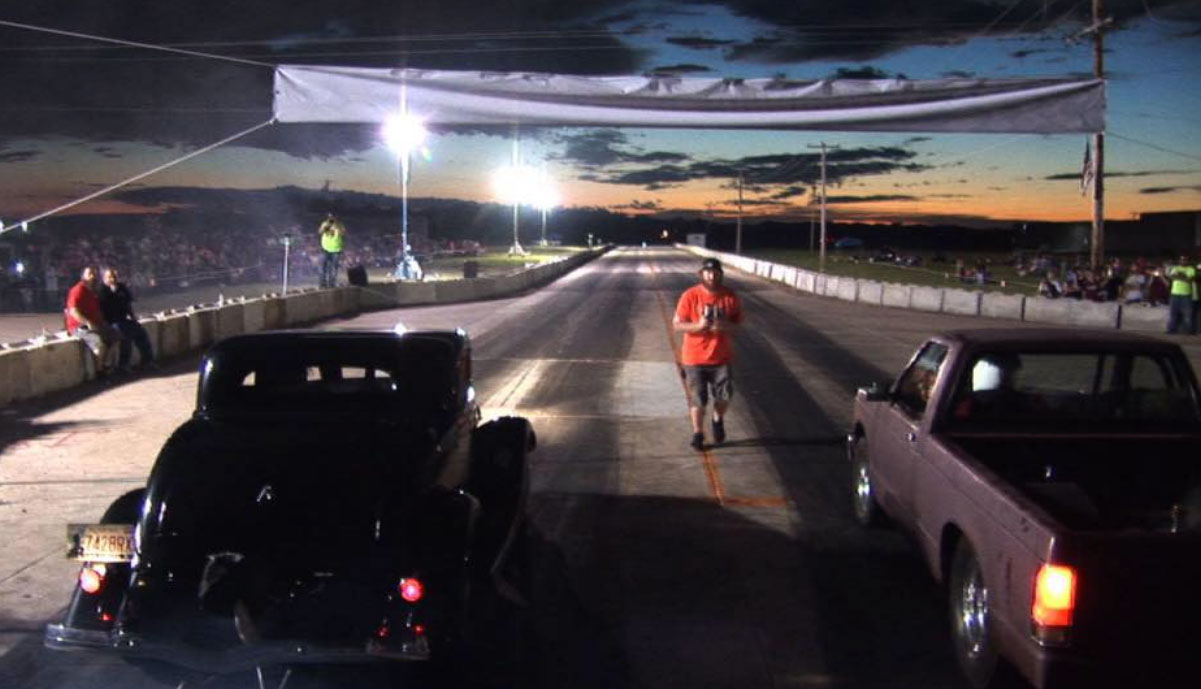 Photo Credit: Beard Man Photography
Montgomery County, KS, is known for its beautiful landmarks, lake life, and spectacular scenic outdoor activity. What some people may not know is that this beautiful county is also home to the fast speed sport of racing. Montgomery County is home to two speedways, a dragway, and is home to the county's famous Coffeyville street drag races. If you are a fan of the rip-roaring sport of racing, Montgomery County has plenty of jam-packed racing action for you this summer. If you are looking for a fun day at the track, check out these events and arenas that will thrill any racing fan!
Caney Valley Speedway
Every Saturday night Caney, Kansas, is lit up with the lights of the Caney Valley Speedway. This dirt track speedway offers late model racing, USRA B-Mods, factory stock racing, and street stock racing. Gate to the pit and grandstands open at 4:30 p.m. every Saturday, with occasional mid-week races. This 1/4th dirt mile track has a clay surface and is a semi-banked oval track. The track is located just under a mile from U.S. Highways 75 and 166, making the commute easy for locals in Montgomery County, as well as others, driving through. This track has a little something for every race fan of any age! Senior citizens get it for only $5, adults for $10, and kids under 12 are admitted for free! If you are looking to enter the races themselves, it only costs drivers $30 for a pit pass. So, if you are looking for something fun for the whole family to do on the weekends, check out Caney Valley Speedway.
Humboldt Speedway
Located just off Highway 169, in Humboldt, Kansas, the Humboldt Speedway is home to exciting racing events! This summer get ready for some amazing racing action. Humboldt Speedway has races featuring NASCAR B-Mods, factory stock cars, Midwest Mods, and more! This 3/8th-mile high banked clay oval dirt track has racing events going on throughout the summer and fall. In September the track even featured an All Star Monster Truck show for fans. Gates at the Humboldt Speedway open at 6:00 p.m. on race nights and the green flag drops at 8:00 p.m. Adult tickets are $10, senior citizens are $9, and kids 6-12 are $5. They also offer pit passes for adults and kids, for those who like to see the action up close. If you are near Humboldt this summer, looking for some raceway action, check out Humboldt Speedway.
MoKan Dragway
Mo-Kan Dragway is the largest dragway in the state of Missouri. Located just an hour from Montgomery County, Mo-Kan Dragway has a long history. This dragway has been in operation since 1962. It opened its gates August 1, 1962, making it the oldest continuous operating dragstrip in Missouri. The dragway is a 1/4th-mile dragstrip and is home to many fun racing events this summer. The end of May marked the start of Mo-Kan Dragway's world famous Friday Fun Drags! This event allows drag racers to use the track to test and tune, for fun runs, and grudge racing. Gates open at 6:00 p.m. and the races start at 7:00 p.m. Adult tickets are $10, kids 12 and under are admitted for free, with a paid adult, and you can purchase a test and tune/fun run card for $20. This is just one of the many fun racing events Mo-Kan Dragway has to offer spectators. If you love drag racing, Mo-Kan Speedway would be the perfect place to spend the day with friends or family.
Coffeyville Street Drags
Every year Coffeyville is home to street drag races. Nearly everyone has seen at least one of the Fast and Furious movies, but what would it be like to experience a street race in person? Three local men from Coffeyville, Kansas took it upon themselves to set up, blocked off, legal street races! The Coffeyville street drags are held a few times a year on a 1/8th-mile strip of road, which is blocked off in Coffeyville's Industrial Park. These events are fun for the spectators as well as the competitors. They feature grudge racing, hot rod races, American muscle races, small and big tire races, and outlaw racing. Gates open at 10:00 a.m. and the races start at 11:00 a.m. General admission for adults is $10, kids ages 6-10 admission is $5, and kids 5 and under are free. If you want to experience the high octane world of street racing, the Coffeyville Street Drags would be just the exhilaration you would enjoy!
Montgomery County's Racing Season Is Here!
Montgomery County and its surrounding areas have proven how much their racing culture means to them. With several different venues and opportunities to experience the high-speed racing world, in all its various forms, we encourage residents and tourists alike to check out all we have to offer racing fans!
Banner image photo by Edu Galvez on Unsplash.