Caney Profile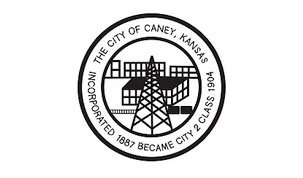 Caney is set in a valley surrounded by the Chautauqua Hills on the west and Oklahoma lakes (Copan and Hulah Lake) on the south. Caney is rich in historical culture and has a strong historical society.
Caney is home to large manufacturing companies such as Spears Manufacturing and Engineered Systems and Equipment Inc. who are two of the region's best employers.
Community pride is clear in Caney, especially each year during Mayfest when people from around the world gather to celebrate spring.
Caney has a large industrial park ready for additional development, and the city is willing to partner with new businesses to relocate to their community. Probably one of the most appealing reasons for a business to locate in Caney is the immedate highway access to Highway 75, which is a direct 4-lane highway to Tulsa, OK, and Tulsa International Airport.
Caney
Population
Population
Growth Rate
-0.41%
Housing & Income
Income Projection
Median Household
$50,771 $56,546
Average Household
$62,213 $72,427
Per Capita
$26,799 $31,640
Workforce
2023 Manufacturing Businesses
Businesses
6
Employed
517
2023 Educational Services - Businesses
Businesses
8
Employed
241
2023 Food Service/Drinking Estab
Businesses
11
Employed
105
2023 Accommodation/Food Service
Businesses
11
Employed
105
2023 Retail Trade Businesses
Businesses
14
Employed
66
2023 HealthCare/Social Assist
Businesses
9
Employed
62
Average Commute Time
0 min.
Resident Commuters
580
Non-Resident Commuters
40