Nacy's Blessed Hand Ribbon Cutting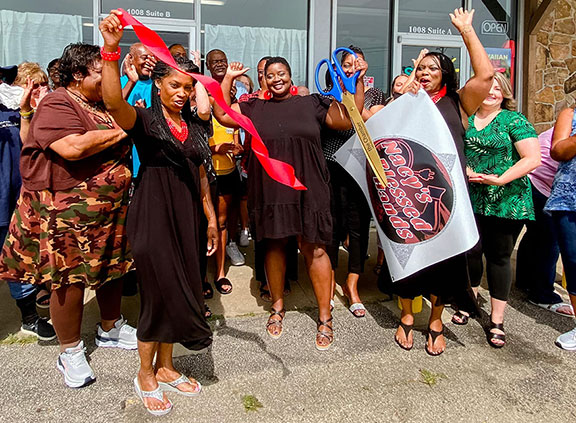 Cheryl Brown of Nacy's Blessed Hand at 1008 Siggins, Suite B Coffeyville had her Ribbon Cutting ceremony in July. Cheryl is the owner and stylist. She offers clients a full range of services for their hair.
She wants her clients to feel pampered and have a relaxing experience. Cheryl also hosts pop-up parties with various venders.